Jason Whitlock Says the Clippers Could be the NBA's Next Dynasty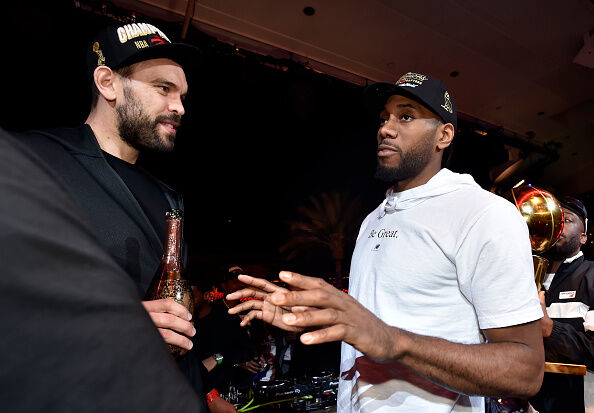 Jason Whitlock:

"Not since Michael Jordan and Scottie Pippen have we seen two athletic perimeter defenders on Paul George and Kawhi Leonard's level playing on the same team. The Clippers are going to be younger than the Lakers duo of Anthony Davis and LeBron James and I love the Clippers' coaching situation with Doc Rivers. If Kawhi had gone to the Clippers by himself I still thought they were a championship team. Then adding Paul George to Lou Williams, Patrick Beverley, and Montrezl Harrell? I think the Clippers are far better than the Lakers and could potentially turn into a dynasty."
Listen to Fox Sports 1 co-host of 'Speak For Yourself' Jason Whitlock join Outkick The Coverage to talk the Battle of Los Angeles, as the league's two best teams now reside in the same area code.
Whitlock thinks the Los Angeles Clippers' shocking acquisition of superstars Kawhi Leonard and Paul George make the Clippers the premiere team in a stacked Western Conference that will feature viable title contenders alongside them the likes of the Lakers, Jazz, Blazers, Rockets, Nuggets and Warriors.
Check out the audio below as Whitlock tells Clay Travis that the PG-13/Kawhi duo is the best group of perimeter defenders he's seen since Michael Jordan and Scottie Pippen, and says their presence in front of elite role players Lou Williams, Montrezl Harrell, and Patrick Beverley gives the Clippers a chance to be the league's next great dynasty.

Outkick the Coverage with Clay Travis
Want to know more about Outkick the Coverage with Clay Travis? Check out Premiere Networks!
Read more