Kawhi's Clippers vs. LeBron's Lakers Could Be NBA Next's Legendary Rivalry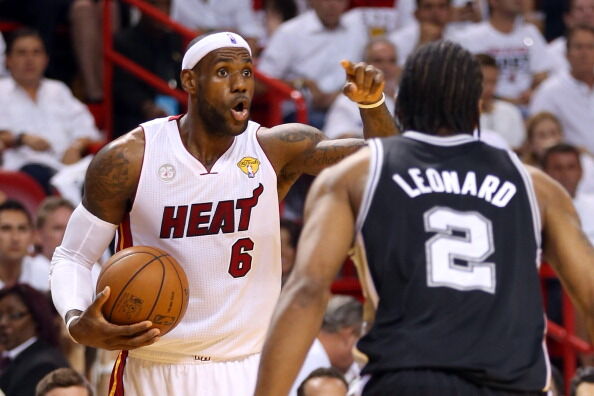 Jason Whitlock:

"I thought Magic Johnson vs. Larry Bird in my lifetime was incredible. I thought Michael Jordan trying to get through the Celtics and Pistons to become the NBA's most dominant player was an incredible storyline. I think LeBron has been a hell of a storyline too. But Kawhi Leonard now coming to take LeBron out? I think that could end up rivalring Magic & Larry and the Michael Jordan storyline. This is awesome and I cannot wait for this NBA season."
Listen to FS1 co-host of 'Speak For Yourself' Jason Whitlock Join Outkick The Coverage to discuss how Kawhi Leonard teaming up with Paul George on the Los Angeles Clippers has vastly altered the league's fate for the next decade as the era of the Golden State Warriors Super Team has officially ended.
Whitlock thinks the electric rivalry between Kawhi's Clippers and LeBron James' Lakers is now can't-miss television and could potentially rivalry iconic NBA storylines the likes of Magic Johnson vs. Larry Bird and Michael Jordan vs. the Detroit Pistons.
Check out the audio below as Whitlock explains to Clay Travis why the NBA could be prepping for one of its most exciting seasons ever with almost a dozen teams with a legitimate shot to win it all.

Outkick the Coverage with Clay Travis
Want to know more about Outkick the Coverage with Clay Travis? Check out Premiere Networks!
Read more