Jon Morosi: Yankees Will Emerge as MLB's Best Team in the Second Half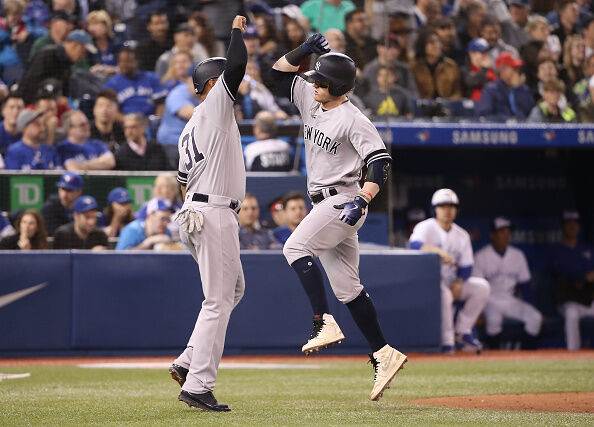 Jon Morosi:

"The Dodgers are the best team in baseball by record right now, however I'm looking at the Yankees, who have the best record in the American League and are barely behind the Dodgers right now… With the Yankees getting healthier as the year goes on and getting better internally in terms of players back healthy, most notably Giancarlo Stanton and Dellin Betances, New York will eventually be the best team."
Listen to MLB Insider Jon Morosi join Outkick The Coverage to talk baseball supremacy as the Dodgers, Yankees, Astros, and Twins have dominated the first half of the season as huge division leaders heading into the turn.
The Dodgers have the best record in baseball at 60-32 and currently leading the Majors in run differential, but Morosi believes the Yankees will emerge as baseball's best team in the second half considering they've dealt with an unprecedented amount of injuries to their best players.
Sitting at 57-31 with the best record in the American League, the Yankees have been baseball's most surprising team given their lengthy DL stints with their All-Stars the likes of Aaron Judge, Giancarlo Stanton, Gary Sanchez, Luis Severino, Dellin Betances, and major contributors Didi Gregorius, Aaron Hicks, and Luke Voit also spending time on the DL at certain points this season as well.
Check out the segment with Clay Travis below as he explains why New York will soon outclass Los Angeles.

Outkick the Coverage with Clay Travis
Want to know more about Outkick the Coverage with Clay Travis? Check out Premiere Networks!
Read more