RJ Bell Says Russell Westbrook Doesn't Have Any Trade Value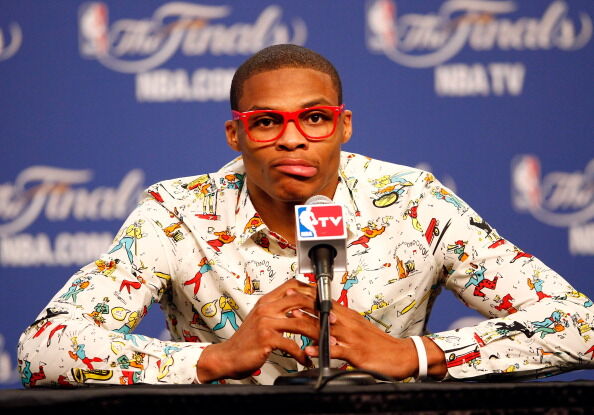 RJ Bell:

"Thunder GM Sam Presti is brilliant and I don't think Russell Westbrook is a guarantee to be traded. I believe Westbrook has a NEGATIVE trade value. Forgetting NBA trade rules, imagine if they just said 'Westbrook is yours to take'? Who wants him?? He's not the type of player who is going to age well in that his athleticism has been such a key, and he doesn't play well off the ball so he can't be a spot-up shooter as he gets older. When you add in his $40 million contract he has negative value."
Listen to RJ Bell explain why he doesn't think the Oklahoma City Thunder will ultimately trade superstar point guard Russell Westbrook, as the walking triple-double and former MVP has seen his stock greatly depreciate the last few seasons.
Despite an immaculate statistical career that will footnote Westbrook in the form of an icon the same way it did for Oscar Robertson, his reputation as a winner and analytical asset has waned in the minds of intelligent NBA execs.
Check out the audio below as Bell explains why there is no reason to trade Westbrook considering his age, contract, and antiquated skillsets wouldn't be able to lure any team into giving up a young asset or draft picks.