Jason Whitlock Says Kawhi Leonard Could Become a Top 5 All-Time NBA Player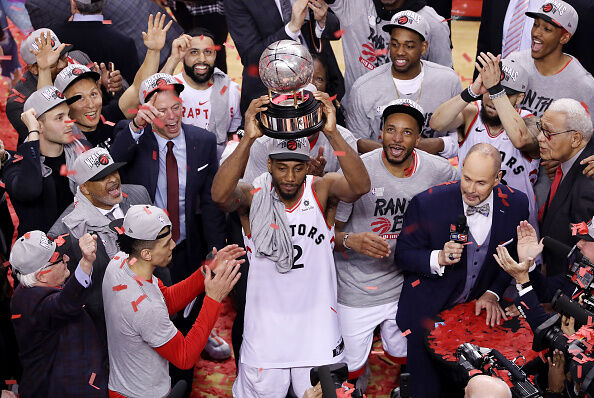 Jason Whitlock

: "Kawhi Leonard is completely different from LeBron in a way that I like. This guy is committed to basketball and not trying to be a movie star or sitting on a TV show talking to Drake. I think you should max out as an athlete and THEN try to transition into all these other things when your career is over. It's why I think LeBron is going to max out his career with only three titles and is going to underachieve because he tried to do too much and not in the proper order. The Clippers could be the third different team Kawhi leads to an NBA title and that would be amazing. If he wins a title this year and ends up destroying LeBron and ending his career, this dude is going to put himself in the argument as one of the five greatest players in NBA history."
Listen to FS1 co-host of 'Speak For Yourself' Jason Whitlock join Outkick The Coverage to discuss the potential of Kawhi Leonard's legacy as the two-time NBA Finals MVP shockingly joined up with the Los Angeles Clippers in the type of blockbuster move that could vastly alter the league's fate the next decade.
Whitlock lauded Kawhi as being the opposite to LeBron James, as LeBron has taken a lot of criticism the past couple seasons as his media persona has at sometimes even outweighed his impact and influence as a player on the court.
Check out the audio below as Whitlock explains to Clay Travis why he believes Kawhi could potentially go down as one of the five greatest players in NBA history if he wins a championship with the previously forlorn Clippers, while ending the career of LeBron in the process.

Outkick the Coverage with Clay Travis
Want to know more about Outkick the Coverage with Clay Travis? Check out Premiere Networks!
Read more