Clay Travis: Why USA Women's Soccer Team Should Not Be Paid Like the US Men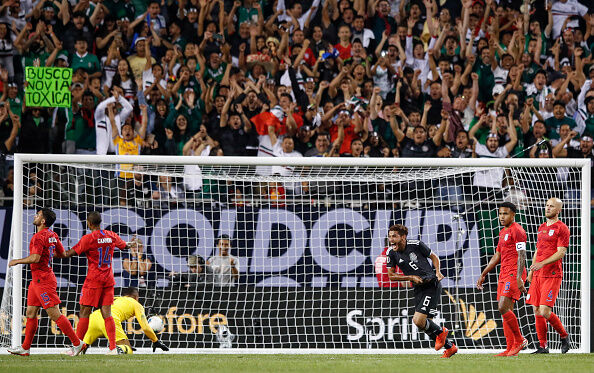 Clay Travis:

"Equal pay for the US women compared to the US men is absurd and Megan Rapinoe is not behaving in an intelligent or honest fashion. Do you know what kind of revenue difference there is between the men's World Cup and women's World Cup? The men's World Cup produced $6 billion of revenue, the women's World Cup produced $131 million. The men's soccer players received 7% of the overall revenue their World Cup produced in payment. The women received 20% of the overall revenue their World Cup produced. The women weren't treated equally to the men, they received nearly 3 times as much money as the men as a percentage of the revenue they produced. The women's World Cup compared to the men's is like the WNBA compared to the NBA. If you point out facts people get triggered and say you're sexist."
Listen to Clay Travis explain why the 'Equal Pay' movement currently being led by the United States Women's National Team isn't based in reality, and details why the gap in salaries between the USWNT and their male counterparts is simply basic math.
The US Women's National Team is by far the most dominant women's team in the world, highlighted by their fourth World Cup championship won over the weekend. The US men have never won a World Cup, just lost in the title game of a mediocre CONCACAF Gold Cup, and failed to even qualify for the 2018 World Cup.
Clay, however, says success between the sexes is irrelevant, and says the women can't fight for equal World Cup pay when their tournament earns a considerably lower amount of profit than the men's game.
Clay says Megan Rapinoe and many other of the USWNT stars are being blatantly dishonest by pumping up public discourse on the subject when they know exactly why the money is being divvied up differently, and it has absolutely nothing to do with their sex.
Check out the audio below as Clay points out how the men's World Cup just brought in $6 billion in profits, while the women's World Cup took in $131 million... Hence the disparity in their pay. And also says the media conveniently ignores mentioning how the women actually make a higher percentage of the tournament's profits than the men.

Outkick the Coverage with Clay Travis
Want to know more about Outkick the Coverage with Clay Travis? Check out Premiere Networks!
Read more